Creating Safe and Healthy Environments for Root Development
T.O. Plastics specializes in the beginning stages of propagation for your hemp and cannabis needs. Partner with T.O. Plastics and understand the importance of root development from sowing to transplant.
Products for Growing Hemp & Cannabis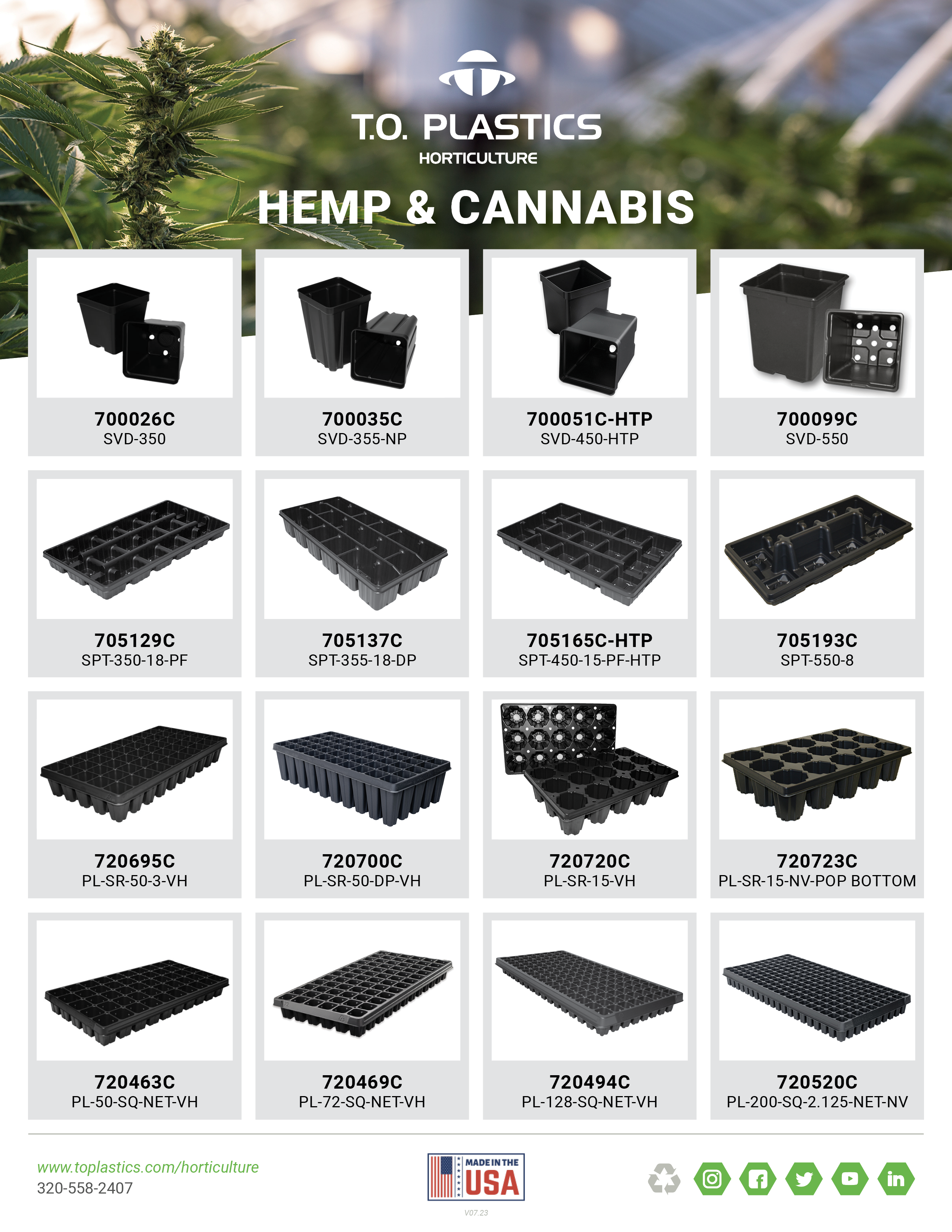 Products used in the beginning stages of growing hemp & cannabis.