View Our POPagation Station™ Plug Popper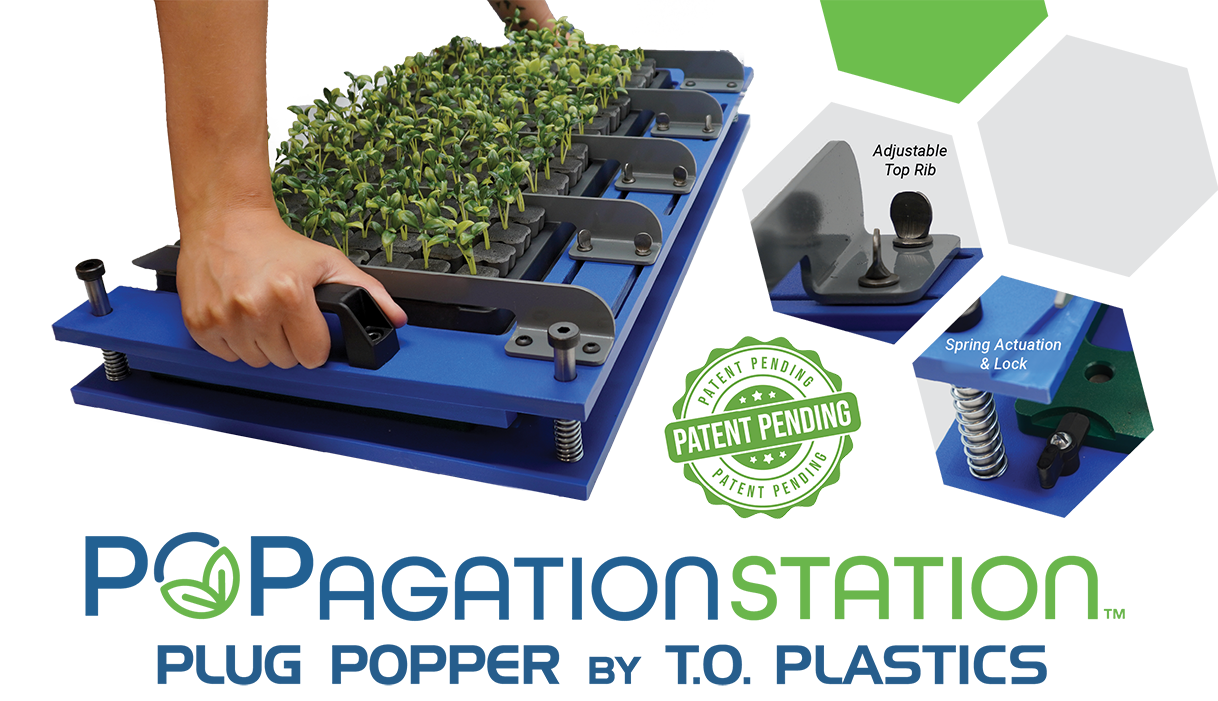 The POPagation Station™ Plug Popper custom made by T.O. Plastics dislodges fully rooted plugs from plug trays to minimize damage when transplanting. This two-piece system contains a base board and a spring-actuated stabilizer frame. The base board is custom built with hardened steel pegs to fit any plug tray and can function as a dibble board for seeding. Customize base boards to any manufacturers' plug tray!
Spring-actuated stabilizer frame with upper and lower support ribs.

Minimize damage when transplanting from plug trays to containers.

Labor and time savings with transplanting efficiency.

Cost effective equipment for growers.

Requires less force than other plug poppers on the market!

Portable transplanting system to go from greenhouse to field. Easy to store when not in use.

Base board also functions as dibble board for seeding.

Materials can be easily sterilized.



Base board and the stabilizer frame sold separately. Built to accommodate a standard 10x20 perimeter trim. Customized stabilizer frame available to order. Patent Pending.
RESOURCES