This is blog #3 in our Land of 10,000 Makes content series, which celebrates Minnesota made products and services. Sign up to follow along.
When you exit the hustle and bustle of the Twin Cities, you'll find yourself weaving through endless miles of winding roads and rolling fields, stumbling upon and passing through small town after small town. Scattered in and around the 10,000 lakes Minnesota is known for are countless farm communities filled with loyal 'residents' passionate about what their town offers. And, tucked into many of these small towns are large manufacturing facilities, that are attracted to the dedication and work ethic of the talent pool in these areas.
About 100 miles northwest of Minnesota's metropolitan hub is the small town of Paynesville, which is where our next featured company, Avon Plastics, calls home.

From Avon to Paynesville
As a small-town Minnesotan you might ask, what is AVON Plastics doing in Paynesville? (For those unfamiliar with the central Minnesota citiscape, Avon is another small town about 30 minutes northeast of Paynesville.)
Avon Plastics was indeed founded in Avon, MN - it's first small town they called home, and therefore it's namesake. After outgrowing the space in Avon, the company moved to Albany - the second small town to become home to this growing plastics company. As growth continued and Paynesville had the space available, and as a bonus was near a trusted toolmaker of theirs, Avon Plastics settled in here for the long haul becoming an important player in this cities' economy.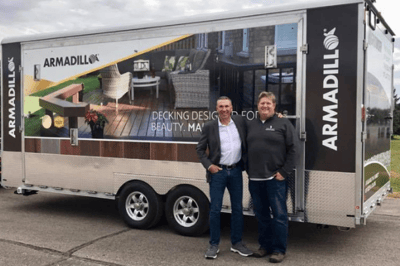 Much like the small towns they've called home, Avon Plastics is a team of tight-knit, hard-working people with many shared values. They are a family-owned company with over 50 years of experience in the recycling and manufacturing of plastic products.
Who is Avon Plastics
Their tagline really says it all: Over 50 Years of Greener Products for a Brighter Future.
If we start at the very beginning of their manufacturing cycle, you need to know that Avon Plastics is one of the largest and most experienced recyclers of high-density polyethylene plastics (HDPE), which they use to create the raw material used as a core in many of their products.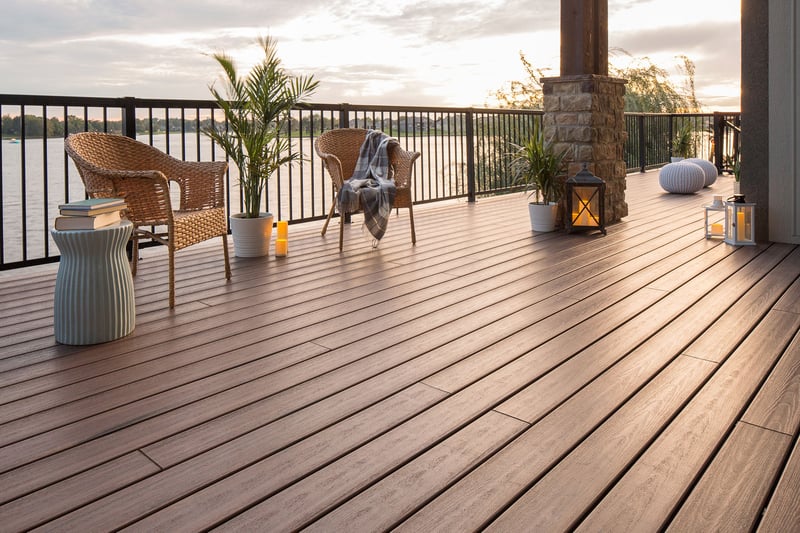 In their early recycling days they received a grant from the state of Minnesota to come up with the first wash line, so they can prepare recycled material for manufacturing. They buy pre-ground #2 consumer recycled products - think detergent bottles, orange juice containers, milk cartons, shampoo bottles, etc. And in order to manufacture it, they need to air clean it to remove labels and other contaminants, put it in a soak tank, then an agitator, sponge dry it and then store it in a silo until it is ready for production. It's an intensive process, but well worth it for the output they receive. In addition to being a raw material source, it also serves as a revenue generator for Avon Plastics, as they sell it to other raw material manufacturers.
Jumping ahead, this raw material and more is used in the production of the following brands' products:
Armadillo Decking: Composite Decking, Railings & Accessories
Grid Axcents Lattice: Lattice Panels for Decoration, Privacy, and Plant Support
Master Mark Lawn & Garden Products: Landscape and Garden Edging and Accessories
Quix Interlocking Tile: Snap-Together, Non-Adhesion Tiles for Flat, Non-Slip Surfaces
TurboClip: Universal Fasteners for Improved Deck Installation
Cornerstone Shield: Clear Stand-Up Safety Barrier Panel
(New in 2020 in response to the COVID-19 pandemic)
Avon Plastics' process is really spectacular when we take the time to appreciate it; they remove waste from our planet to create products that help consumers enjoy the natural beauty of our world that their recycling efforts work hard to protect. Time spent in your yard and garden, or on your deck, is extra-special when you are surrounded by what mother nature has to offer.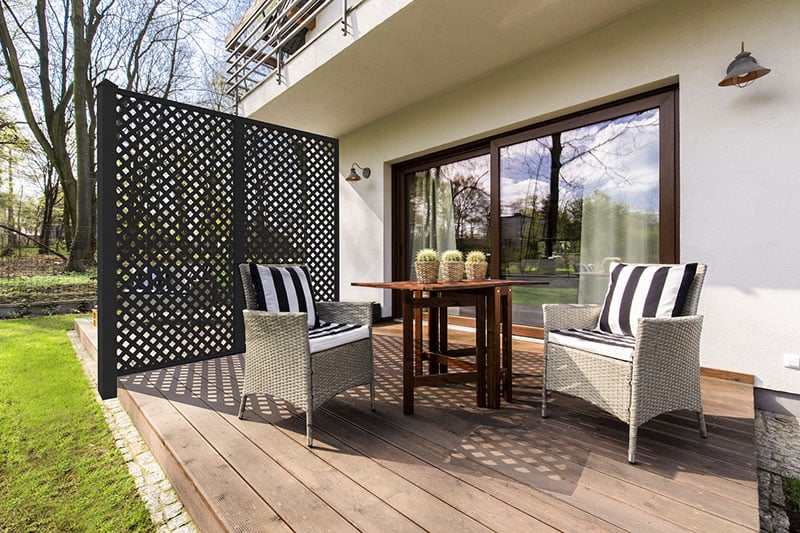 A Plastics' Partnership
With a shared passion for plastic, we've partnered with Avon Plastics in a couple different ways throughout the years to utilize one another's strengths. Their custom capabilities support the production of one of our popular horticulture trays.
And most recently we teamed up to support their Cornerstone Shield product development, where our team of engineers designed the 24 x 36 clear colorless panel while Avon Plastics' engineers developed the foot stands to support the panel in a stand up position. As the pandemic evolved, solutions to support safe interactions were in high demand - so everyone got to work. Barriers were popping up everywhere - retail stores, fast food restaurants, office environments, and more; for Avon Plastics, one of their top use cases for their Cornerstone Shield, was in schools.

We strongly believe in the power of partnerships - at a vendor level, at a customer level, and every level in between. The expertise, capabilities, and proximity of Avon Plastics has been mutually beneficial for product development and manufacturing support. We're both proud Minnesota organizations, specializing in plastic production - partnering together to create great products when opportunities arise. Some may call that 'Minnesota Nice.' We call it smart business.
Supporting Paynesville, Minnesota, and Our Planet
Minnesota became home by proximity, and Paynesville became home by choice; but both explicity support the success and future of Avon Plastics. Starting with the community members that show up every day to do their work with a commitment and a joy that makes doing business with them wonderful - to the local partners they use to support business, marketing, and engineering operations. The saying, "It takes a village", rings true in business - and when the village is as fantastic as the one Minnesota has to offer, running a great business is both possible and enjoyable.
Avon Plastics returns the support by being an employer-of-choice, a sustainable and eco-friendly product manufacturer, a community supporter, a recycling powerhouse, a Minnesota grown success story, and much more.
---
For more inspirational stories about Minnesota companies, sign up here to receive notifications when the next feature in the Land of 10,000 Makes is released. We're celebrating Minnesota makers by sharing their products, services, and stories in this content series.