The Square Pot Advantage
Growing in square pots can save you space, time and money! When using square pots compared to round, you save space with up to 15% more pots in the same amount of area. You can also decrease transportation costs by fitting more pots in less space. You will save money on water and fertilizer using square pots because they have 22% less run off compared to round pots. You will increase the shelf life of your plants by growing in square. Square pots hold up to 8% more soil than rounds, meaning your plants will last longer, saving you time!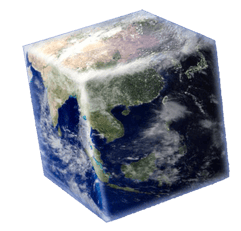 Our Perfect Press-Fill System
You can also save time by using our Press-Fill System. When using our matching carrying trays made for square pots, you can save up to 75% savings in labor. This saves you both time and money! To use our Press-Fill system: Simply place a tray on the stack of square pots, press firmly and lift a fully loaded tray of pots. watch a demonstration video here. You will realize significant labor savings without sacrificing on quality or quantity. This creates a very simple and efficient potting system. Our square pots and trays come in all sizes and configurations to meet you needs. Our pots range from 2.5"' squares to 5.5" squares and all sizes in between.

2019 Colored Pot Program
Standard colors for square pots are black, green, and terra cotta, but we also offer many other colors for custom orders. Colors include: red, yellow, lime green, blue, purple, pink, maroon, burgundy, and white. Now announcing our 2019 Colored Pot Program: order by October 1st and it will be shipped by December 31st! Contact a sales rep for more information and minimum run quantities.