Minnesota is a great place to do business - and perhaps slightly favorable for businesses in the medical and healthcare industry. We get to witness this firsthand, by being a Minnesota business, and serving many customers - medical and beyond - who call Minnesota home.
We believe in Minnesota. We believe in Medical Innovation. And we're proud to have both be part of our story - past, present, and future.
Minnesota Made
According to CNBC, Minnesota ranks #7 on their Top States for Business list. The Minnesota Department of Employment and Economic Development cites our state in the top 10 for business climate, workforce, education, innovation, infrastructure and quality of life - all of which support a thriving environment for businesses.
T.O. Plastics, A Minnesota Manufacturer
We have humble roots that began growing in 1948, in Ted Ingersoll's (the "T" in T.O. Plastics) southwest Minneapolis home. As a stipulation for earning a great deal of business in the early days - which turned into a very fortunate blessing for the organization - Oren Beech (the "O" in T.O. Plastics) joined the team. They eventually moved to Bloomington where several metal buildings and even an old church were used for additional production and office space.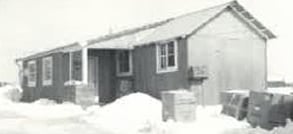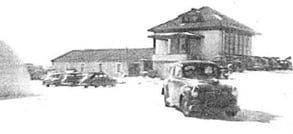 When they began producing plastic refrigerator liners for a company in St. Cloud (today known as Frigidaire), the parts were difficult to ship. As a solution, our facility in Clearwater was built. Throughout the years, the building was expanded many times to accommodate new equipment as the company's performance, sales and profits continued to grow.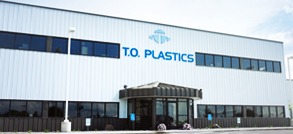 Early in 2009, in order to meet continued customer demand and to continue to foster the growth of the company, a portion of the Clearwater operations were moved to a new facility in Otsego.
In our 70+ years in business, we've relied on Minnesota talent, cities, and companies to support our manufacturing and company evolution. It's been an eventful journey that's built our reputation as a trusted, proficient plastics manufacturer.
Minnesota & Medical
Healthcare and medical innovation hold a special place in the heart of the Minnesota economy; so much so there's a name for it: Medical Alley.
The companies, resources, and talent are abundant, supporting the growth, innovation, and excellence across all segments of the health industry. MN DEED states,
"[...] Minnesota, a long-time leader in medical devices, is active in all areas of health research and development, including personalized medicine, bioinformatics, proteomics, microbiome, regenerative medicine, pharmacogenomics, stem cell research, telemedicine, 3-D printed devices and more."
Minnesota continues to build and grow an ecosystem that propagates the industry's success. Some of those assets include:
Inspiring organizations like the Mayo Clinic leading the way
Associations like Medical Alley connecting talent and creating resources
Education institutions like the University of Minnesota conducting research and training future talent
Economic incentives like tax credits, loans and grants to support business health

Funding resources and initiatives that encourage and support healthcare start-up companies

Infrastructure and manufacturing capabilities that support the production and delivery of product throughout the nation and the world
As a Minnesota medical company, you are surrounded by people, resources, and partners ready to help you succeed. In an industry that is indescribably important, at a personal, professional, and macro level, it's essential that we all continue to come together to enhance and optimize our tools, technology and information.
T.O. Plastics, A Partner in Plastics
Evolution is the name of the game, and it's part of our story and role in the medical industry. Much of our early manufacturing history was spent producing plastic refrigerator lines, and eventually adding on a line of horticulture products in the 1960s that remains a strong focus of our business. In the 2000's, with the added resources and strategic planning made possible through an acquisition by Ottertail Corporation, our team identified an opportunity to support the medical industry with our thermoforming capabilities and expertise.
In 2009 we opened a second facility just outside Minneapolis; 57,500 square feet of manufacturing space was designed to support the production of medical device packaging (and more). It is ISO 13485:2003 and ISO 9001:2008 certified and has 2 certified Class 8 cleanrooms, with ample warehouse space to offer inventory storage and management.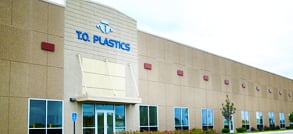 We are a small, but mighty, spoke in the wheel that is the medical industry. By providing plastic parts, products, and packaging, in an agile and efficient manner, we hope to do our part in getting your medical device or solution to market safely and quickly.
Minnesota, The Land of 10,000 Makes
Sure, we're biased. But, Minnesota arguably has it all. Fortune 500 powerhouses, start-ups, and business incubators. Quaint small towns and bustling Twin Cities. Accessible resources and caring communities. Idea innovators and idea manufacturers. Comfortable living and endless adventures. 10,000 lakes and 10,000+ makes. Shall we contine?
Whether you need inspiration, financial resources, talent, or vendors (ahem, thermoforming...shameless plug) to help you build and scale your dream - just look around the corner, or down the street in Minnesota.
And, here are more stories for your reading pleasure and inspiration. And, you can sign up to get new Minnesota maker stories as they become available. Cheers to the continued ideas and innovation destined to happen in this great state!