Our Standard Flats line consists of our 1020 standard flats (#710251C) that are available with and without holes. We also offer this same product in heavy weight (#710240C) and extra extra heavy weight (#710249C) versions for more durability.

Now we are adding the extra extra extra heavy weight model (#710254C) to our line! This new flat can hold a 35-pound cinder block without even bending!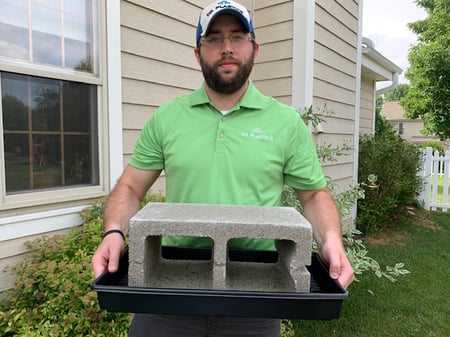 This tray is almost 3 times heavier than most standard 1020 trays! It is perfect for carrying around the greenhouse and is ideal for growing microgreens, hydroponics, and all germination needs. It will fit any standard 1020 insert and our clear domes. All 1020 Flats are available with or without holes. See all Standard Flats here.
*min run requirement for the 1020 - XXHW & XXXHW is 2 pallets