Our free, virtual, mini conference, Med PackED, is only a few short weeks away. We're excited and honored to have a number of industry experts join us to share their expertise and wisdom.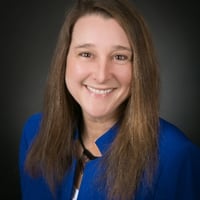 Our first featured speaker of the conference is Laura Bix, a highly respected industry academic; she has incredible experience and an extremely important topic all packaging parties should know more about.
Read on to learn more, and then be sure to register for Med PackED for Laura's full presentation.
About Laura Bix
Laura Bix, PhD, is the Assistant Dean for Teaching, Learning and Academic Analytics for the College of Agriculture and Natural Resources and a Professor at the School of Packaging at Michigan State University. She specializes in healthcare packaging at MSU, where she has been recognized with an Excellence in Teaching Award (2007).
Fun Fact: "The MSU School of Packaging was the first school of its kind in the United States and is the largest program in the country. It is the only school that offers a doctoral program, and more than half of all packaging engineers employed in the United States are Spartans."
Laura has served as an expert to international and national panels convened by ISO, the US Food and Drug Administration (FDA), the US Centers for Disease Control and Prevention (CDC), the Consumer Healthcare Products Association (CHPA) and the Gerontological Society of America (GSA). Her interdisciplinary efforts regarding healthcare packaging and ease of use were honored in 2008 when she was named one of the 100 most notable people in the medical device industry by Medical Device and Diagnostics Magazine and in 2014 when she was awarded the Phi Kappa Phi Excellence in Interdisciplinary Scholarship Award.
More recently, her leadership skills were recognized when she was appointed as an academic fellow of the CIC's Academic Leadership Program. Work from her group has been published or highlighted in numerous outlets, including: PLoS One, The Proceedings of the National Academy of Sciences of the US, Consumer Reports and Men's Health.
"Our goal is to provide a bridge between the people designing, manufacturing and packaging the devices and the real world. It's important to know how what you produce as a packaging engineer affects outcomes in the emergency, operating room or ambulance."

- Laura Bix
And, if that's not enough to spark your curiosity and register for Med PackED, read on for a quick snapshot of what her presentation will cover.
A User-Centered Approach to Packaging Design
Traditionally, package design has been very product-focused in nature; design decisions were, or still are, largely driven by factors regarding production efficiencies, product protection, effective processing (e.g. sterilization) and maintenance of the sterile barrier system. Although these are, and will always be, important drivers in design decisions, more and more frequently packaging designers are also employing a user-centered approach to packaging design.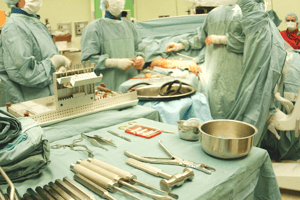 When viewed through this paradigm, packaging has the potential to impact health outcomes; it is no longer a commodity, but a way to add value to the entire system. Join us at Med PackED for Laura's overview of some of the tools that can be used to objectively assess packaging usability of packaging strategies that are intended to mitigate known problems in healthcare (healthcare associated infections, adverse drug events, unintentional exposure of children to medication).