Oftentimes, medical device companies—especially startups—don't want to engage with a packaging design company early on because the device keeps changing. They're concerned about the extra back and forth of ongoing changes and prefer to start on packaging design once the device is closer to being finalized. But that strategy can end up being a recipe for disaster.
The Value of Engaging a Medical Device Packaging Supplier at the Start
How long would you say a medical device design process takes? On the tightest possible timeline, six months. On the other end of the spectrum, a decade or more. But these are the extremes. When you look at the average timeline it takes to bring a medical device to life, we're talking about a 12-24 month process. So, at what point in that process is it ideal to engage with a medical device packaging supplier? The answer: As early as possible.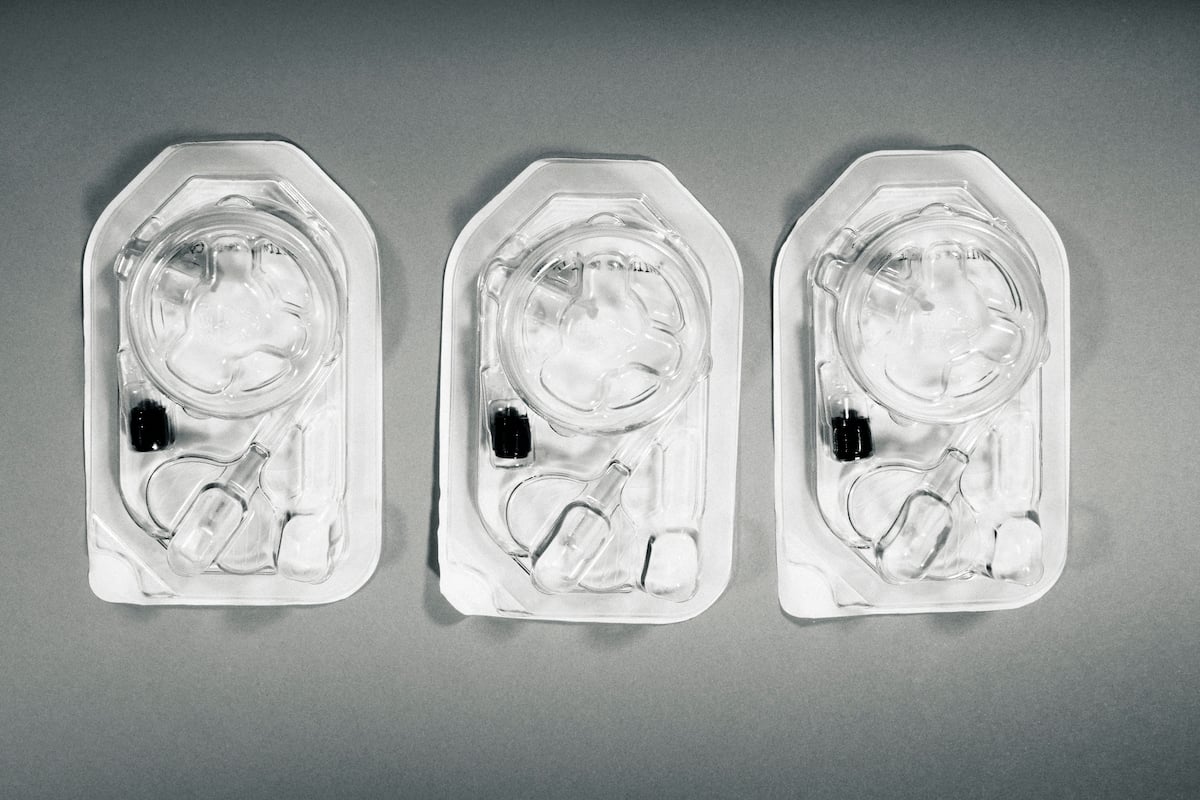 Here's a look at how beginning this partnership early can benefit your project timeline and the efficacy of your packaging solution.
Protect Your Timeline
When you're nearing the final steps of finalizing your device, a lack of packaging preparation can create an unwanted time crunch. And the last thing you want to deal with is product launch delays. Engaging with a packaging provider early on can help prevent them.
Even if your device design is changing, it still pays to be in conversation with a packaging supplier. They won't be changing your packaging design with every iteration of the device, but the awareness of your progress and planned timelines can help them plan resources accordingly and account for your project timeline in their operations. Plus, they can then advise when packaging design needs to begin if you want to stick to your product launch timeline.
It's also vital to account for the verification and validation testing for medical packaging in your timeline. It takes a fair amount of time to get the final stamp of approval to move forward with producing medical packaging—and that's after all the steps to do with research and development, engineering and prototyping. All these timelines need to coincide with product launch.
Cover Your Bases
Medical device development is an entirely different animal from medical device packaging development. As a result, the variables a product development team are going to consider for medical device packaging will differ from the variables a packaging design engineer focuses on.
Startups, along with small- or medium-sized medical device companies are unlikely to have a packaging engineer on staff. When you're looking for someone who specializes in thermoforming and understands all the different types of plastics, the odds get even smaller.
One startup we partnered with had designed their own packaging tray. We helped them with a redesign that cut the cost-per-unit nearly in half and optimized the design that kept the device better protected and easier for doctors to access.
Successful medical device packaging needs to check a lot of boxes. For starters, it needs to be safe, secure, efficient and cost-effective. Ongoing, open communication with your packaging vendor will help your packaging pass through verification and validation testing with fewer rounds of revisions.
Medical Device Packaging Design Process
Similar to developing a medical device, medical device packaging requires time, resources and expertise. At the end of the day, deciding to engage with a packaging supplier during the early design phases of your project will help the process be more successful. In addition to helping you and your team meet product launch deadlines.
If you have a medical device project in the works or on the horizon, connect with the team at T.O. Plastics.